Back To Menu
Smoothies
16oz. 6.75 - 20oz 7.75
Berry Delicious Smoothie
Blueberries, raspberries, blackberries and strawberries, greek yogurt and mango juice
smoothies:
20 oz upgrade
+$1
Chocolate plant based protein powder (included with pb smoothie)
+$0.65
vanilla protein powder(inlcluded with PB smoothie
+$0.65
Add greens to berry smoothies
+$0.50
Add 1/2 avocado
+$2
Add Espresso
+$1
Have you tried this item? Pop it!
Help other diners know what to expect by sharing your experience.
2 people have popped this item
Photo Gallery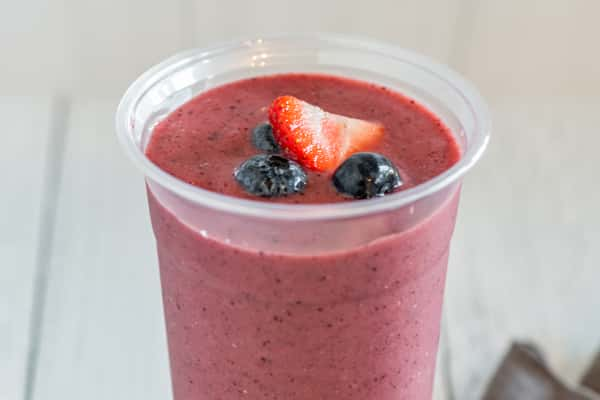 Back To Menu
Smoothies
16oz. 6.75 - 20oz 7.75
Berry Delicious Smoothie
Blueberries, raspberries, blackberries and strawberries, greek yogurt and mango juice
smoothies:
20 oz upgrade
+$1
Chocolate plant based protein powder (included with pb smoothie)
+$0.65
vanilla protein powder(inlcluded with PB smoothie
+$0.65
Add greens to berry smoothies
+$0.50
Add 1/2 avocado
+$2
Add Espresso
+$1
Back To Menu