Back To Menu
Berry Delicious Smoothie
Blueberries, raspberries, blackberries and strawberries, greek yogurt and mango juice
20oz.
$7.50
16oz.
$6.50
Dairy Free - Substitute the yogurt add a banana
Have you tried this item? Pop it!
Help other diners know what to expect by sharing your experience.
1 person has popped this item
Photo Gallery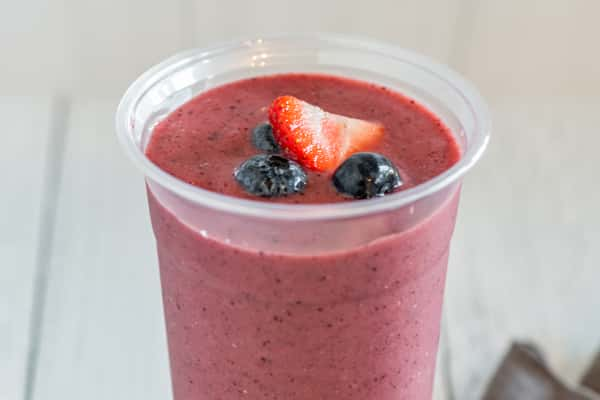 Back To Menu
Berry Delicious Smoothie
Blueberries, raspberries, blackberries and strawberries, greek yogurt and mango juice
20oz.
$7.50
16oz.
$6.50
Dairy Free - Substitute the yogurt add a banana
Back To Menu